Our Services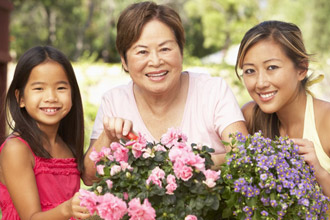 Financial Literacy Education
HFN begins with teaching elementary-aged students about how money is earned, managed and invested for their benefit and the benefit of others. Our "Breaking the Bank" breaking the cycle through Financial Literacy education program continues throughout middle and high school with curriculum that is customized to reach adults and senior citizens as well.
Homebuyer Education
By giving potential homebuyers knowledge and tools in an unbiased environment, they gain confidence and are empowered to make educated decisions and avoid pitfalls such as predatory lending, foreclosure, bankruptcy, etc.
One-on-One Homebuyer Counseling
As a HUD-certified counseling agency, we provide individualized bi-lingual counseling for qualified clients. Each client works with a counselor to prepare for homeownership. Our case management approach is effective in ensuring that clients are prepared to address the obstacles that they may confront on a path toward financial stability and home ownership.
Post Purchase Workshops
Our six required post purchase workshops provide clients with the knowledge that will help them ensure that their property remains affordable by adhering to a maintenance plan, making repairs and budgeting for unexpected costs.
Foreclosure Prevention Counseling
HFN, Inc. offers Mortgage Default and Loss Mitigation counseling to distressed homeowners. Under the Nevada Attorney General's Home Again Program, and as a member of a consortium of HUD certified agencies, HFN supports the community by helping homeowners understand their options, and navigate the complex loss mitigation process. Monthly budgets and individual work plans are created for homeowners to help prevent, or cure, mortgage default.
Affordable Housing Development
HFN also offers affordable housing development through the Neighborhood Stabilization Program (NSP) and HOME Program. We acquire foreclosed homes through HFN's Acquisition, Rehab, and Resale (ARR) program and improve the properties so that code and safety requirements are met. Homes are also rehabbed to become extremely energy efficient. Our licensed contractors work tirelessly on each property, not only rehabilitating inside the home, but also adding curb appeal and helping to revitalize the neighborhood.