Struggling to Make Your Mortgage Payment?  The Nevada Hardest Hit Fund® through Housing For Nevada may be able to help.
If you are an unemployed or underemployed homeowner you could qualify for financial assistance of up to $1,000 a month towards your mortgage for 9 months with a minimum $75 co-pay.  Call Housing For Nevada today to see if you are eligible and if you lender is a participant.  Call 702 685-7359.  Don't Wait, Call Us Today!  With one of the highest foreclosure rates in the nation, Nevada was selected to be one of the original beneficiaries of the US Treasury's "Hardest Hit Fund®" program.  Nevada Hardest Hit Fund® provides assistance to help prevent avoidable foreclosures and keep Nevada homeowners in their homes.  Call Housing For Nevada today to see if you qualify 702 685-7359.
Bringing home the dream! Building communities together!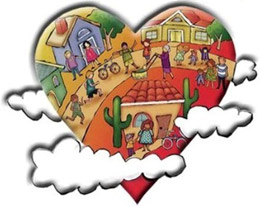 HFN, Inc. was founded in 2002 as a Non-Profit Affordable Housing Developer and HUD Certified Housing Counseling Agency. Governed by a Board of Directors with relevant experience and knowledge, our dedicated, well-qualified management team has grown the organization to become the only nonprofit organization in Nevada that provides comprehensive financial education, one-on-one counseling/case management, and homeownership opportunities through housing rehabilitation and assistance programs. Through advocacy and direct services, we teach necessary life skills to help clients live in a stable community with a full understanding of the value of sustainable home ownership and financial literacy - leading to stable families. We strive to bridge dreams with reality through positive change and family empowerment, building alliances one family at a time with people of all cultures for the betterment of our communities.
Click Here to Donate!
265 E Warm Springs Rd. Suite 107
Las Vegas, NV 89119
Phone: 702-270-0300