Get back in a HOME TODAY, even if you don't qualify for a mortgage...
We know it is tough out there and if you have been through a short sale, foreclosure or bankruptcy it has been extra tough. You have probably heard of "rent to own" programs before but were turned off by all the rules and restrictions that come with them. With HOME TODAY by HFN, you are in charge. You can spend the time you want to shop for the perfect home for you and your family out on the open market and get back on the path to homeownership.
Our program can get you back into your own home within days not years.
Whether you need time to get your credit repaired or if you are simply tired of wasting money with renting, our program remains simple, call HFN's HOME TODAY HOTLINE at 702-902-1826 for more information and to meet with an HFN Housing Counselor.
Struggling to Make Your Mortgage Payment?  The Nevada Hardest Hit Fund® through Housing For Nevada may be able to help.
If you are an unemployed or underemployed homeowner you could qualify for financial assistance of up to $1,000 a month towards your mortgage for 9 months with a minimum $75 co-pay.  Call Housing For Nevada today to see if you are eligible and if you lender is a participant.  Call 702-902-1826.  Don't Wait, Call Us Today!  With one of the highest foreclosure rates in the nation, Nevada was selected to be one of the original beneficiaries of the US Treasury's "Hardest Hit Fund®" program.  Nevada Hardest Hit Fund® provides assistance to help prevent avoidable foreclosures and keep Nevada homeowners in their homes.  Call Housing For Nevada today to see if you qualify 702-902-1826.
Bringing home the dream! Building communities together!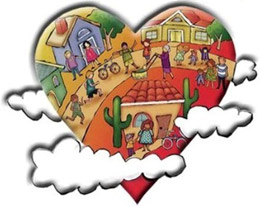 HFN, Inc. was founded in 2002 as a Non-Profit Affordable Housing Developer and HUD Certified Housing Counseling Agency. Governed by a Board of Directors with relevant experience and knowledge, our dedicated, well-qualified management team has grown the organization to become the only nonprofit organization in Nevada that provides comprehensive financial education, one-on-one counseling/case management, and homeownership opportunities through housing rehabilitation and assistance programs. Through advocacy and direct services, we teach necessary life skills to help clients live in a stable community with a full understanding of the value of sustainable home ownership and financial literacy - leading to stable families. We strive to bridge dreams with reality through positive change and family empowerment, building alliances one family at a time with people of all cultures for the betterment of our communities.
Click Here to Donate!
6585 High Street Ste-218
Las Vegas, NV 89113
Phone: 702-270-0300